Click on an image to see full page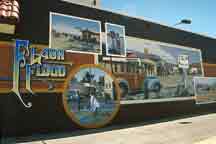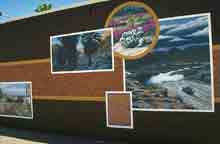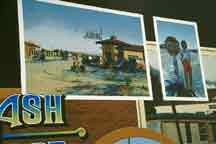 Flash Flood

This mural commemorates the flash floods that used to plague this desert community. Originating during desert thunderstorms in the mountains above Twentynine Palms, flash floods would race down canyons onto the highway and through the downtown area, flooding businesses and residences.

The flood control channel, completed in 1969 and
running adjacent to the mural, now carries rainwater away from the town and prevents the dramatic flood scenes that are now just memories.

The mural is a collage of images painted from historical photos and present day scenes.





Flash Flood
13x61', acrylic, June 1998
Twentynine Palms, CA.