Art recently completed this small mural, featuring a local denizen
with her dinner, in a private residence in this desert oasis town.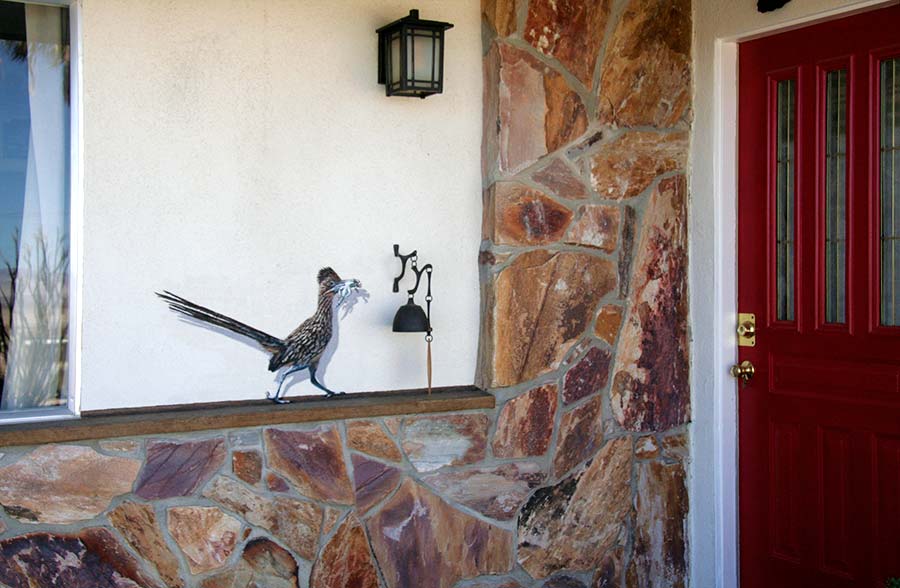 The completed mural.

17 x 30 in., acrylic, Feb. 2014
Twentynine Palms CA

---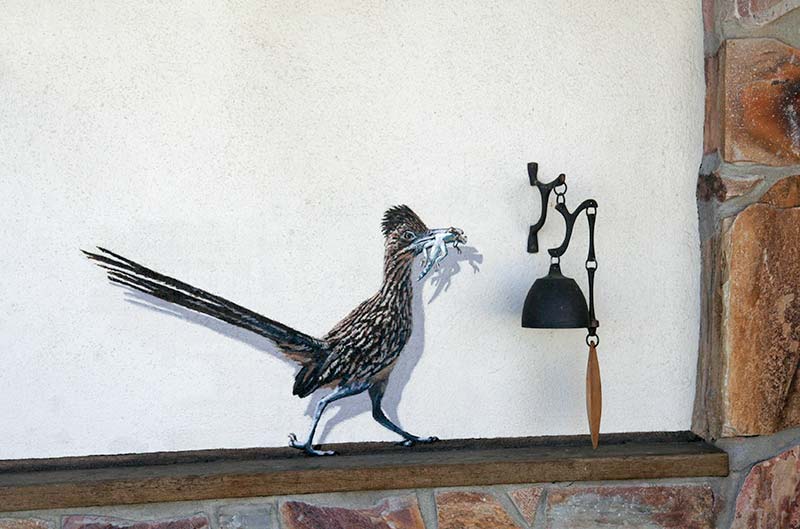 The roadrunner looks like she's about to ring the bell.
---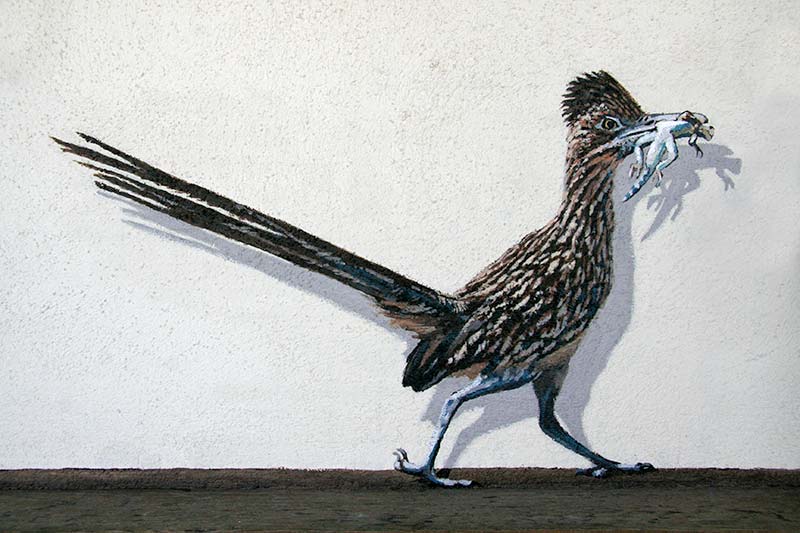 This closeup view shows the roadrunner's carefully detailed body, legs, head, and prey.
---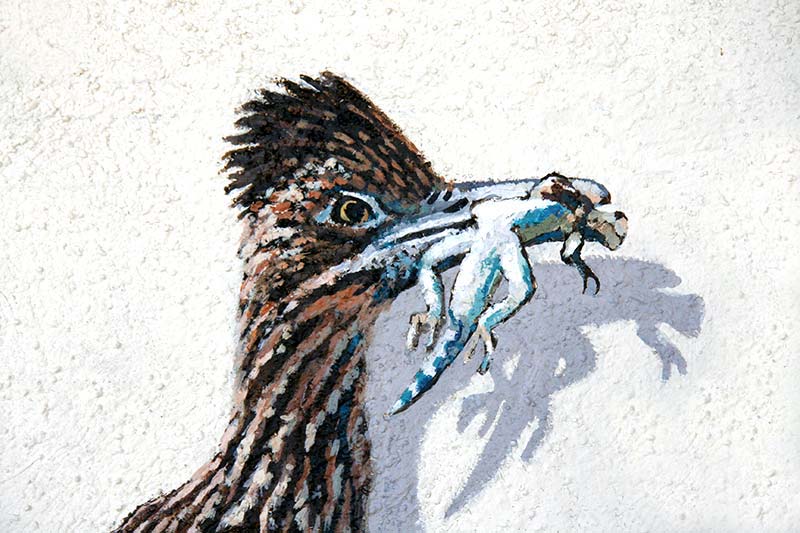 Roadrunners can run up to 26 mph to catch their prey. This one has been quite successful!
---