Click on an image to see full page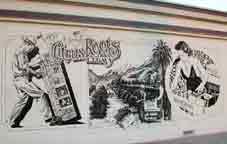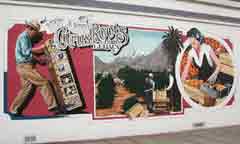 Citrus Roots

This mural, the first of several in downtown Upland, commemorates the citrus industry that used to be a large part of this now mostly suburban town. Upland is in San Bernardino County CA, near Ontario. Historical images have been woven into a design reminiscent of antique orange crate labels to capture the spirit of this bygone time.


The mural is on a wall facing the railroad tracks that once carried the citrus to all parts of the country, and is in the heart of what was the old packing house district.